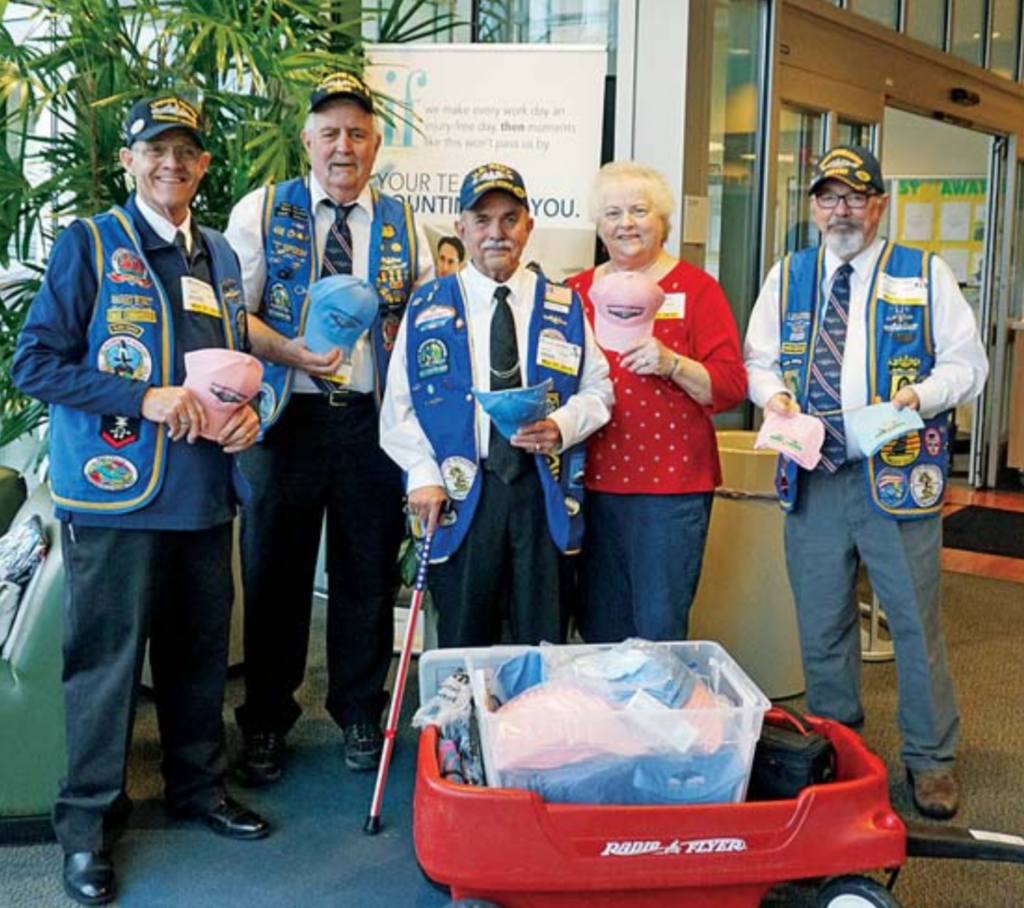 Five members of USSVI – Gold Country Base – Sacramento, California (Harold Fisher, Janet Fish-er, Barry Wyatt, Tim Spoon, and Les Jamison (my-self) planned a visit to Kaiser Hospital Children Unit in Roseville, California back in March of this year. We had discussed our procedure plans on how to conduct our visit. We had pink and blue hats for younger patients, larger hats for older teens, and even pink and blue beanies for the infants to hand out. We would present an "Honorary Submariner" certificate to each patient along with coloring pages of submarines, and pictures of submarines from old calendars.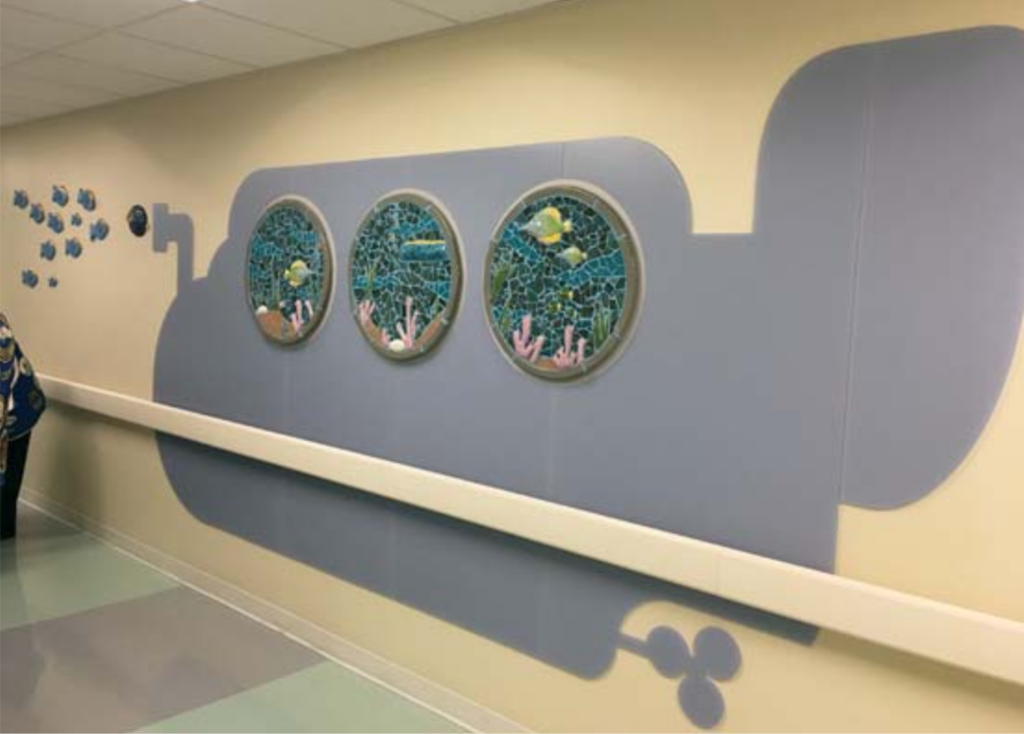 As our visitation progressed, we were surprised that behind each hospital door was a little smile and in most cases a bundle of energy. These chil-dren have been through painful treatments but had a warm smile for these old Submarine Veterans. We suddenly realized we were receiving healing therapy to our spirits from these loving children and their families.
Each door we entered we were thrilled to be welcomed into an entire family that was fighting to cure their child's illness. We got to share our little part with the determination that family had to de-feat the child's illness. The thanks from the moth-ers, fathers, grandparents and brothers and sisters was wonderful but the smiles and conversation from the child patient was the true reward for us.
We found as we continued our visit, we stood a lit-tle taller and prouder. Our sore backs, knees, and feet seemed to be healed for the time. To look at the pain and treatments these children endured, our aches and pains were minor in comparison but they smile at us and with us. We visited 25 to 30 Kids that day and all came away knowing that our lives were richer and felt these children somehow became the healers that day.
Thanks to all the families and hospital staff that al-low us into their world and share the love these children gave to these Old Submarine Veterans.
As seen in American Submariner Volume 2018 Fourth Quarter p. 17-18
Les Jamison, Kap(ss) 4 Kid(ss) Chairman, Gold Country Base.