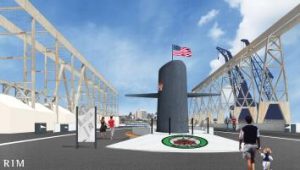 On October 25, 2019 the Mare Island Historic Park Foundation will host a public celebration to commemorate and dedicate the sail of the USS MARIANO G. VALLEJO (SSBN-658). Over 200 former crew members are expected for the event.
The actual ceremony is scheduled for 1pm at the Mare Island Museum 1100 Railroad Avenue, Vallejo, California 94592.
It would be great if our Gold country Base could have a good showing for this event. The  plan is to depart at Sacramento at 10am. Transportation  is available if you need a ride. Contact Barry Wyatt (916) 600-1425 or Chad Clay (916)502-1623
Parade Uniform Required.